The Cutting Edge of Remote Device Management
Challenges and Requirements

The ever-rising cost of labor has become a key concern for manufacturers, especially in the last few decades. Now, as computer-controlled robotics finally come into their own, manufacturers are looking for fast and reliable ways to automate part or all of their manufacturing. The challenge is data ‒ the more production steps that are automated, the more data needs to be collected and analyzed.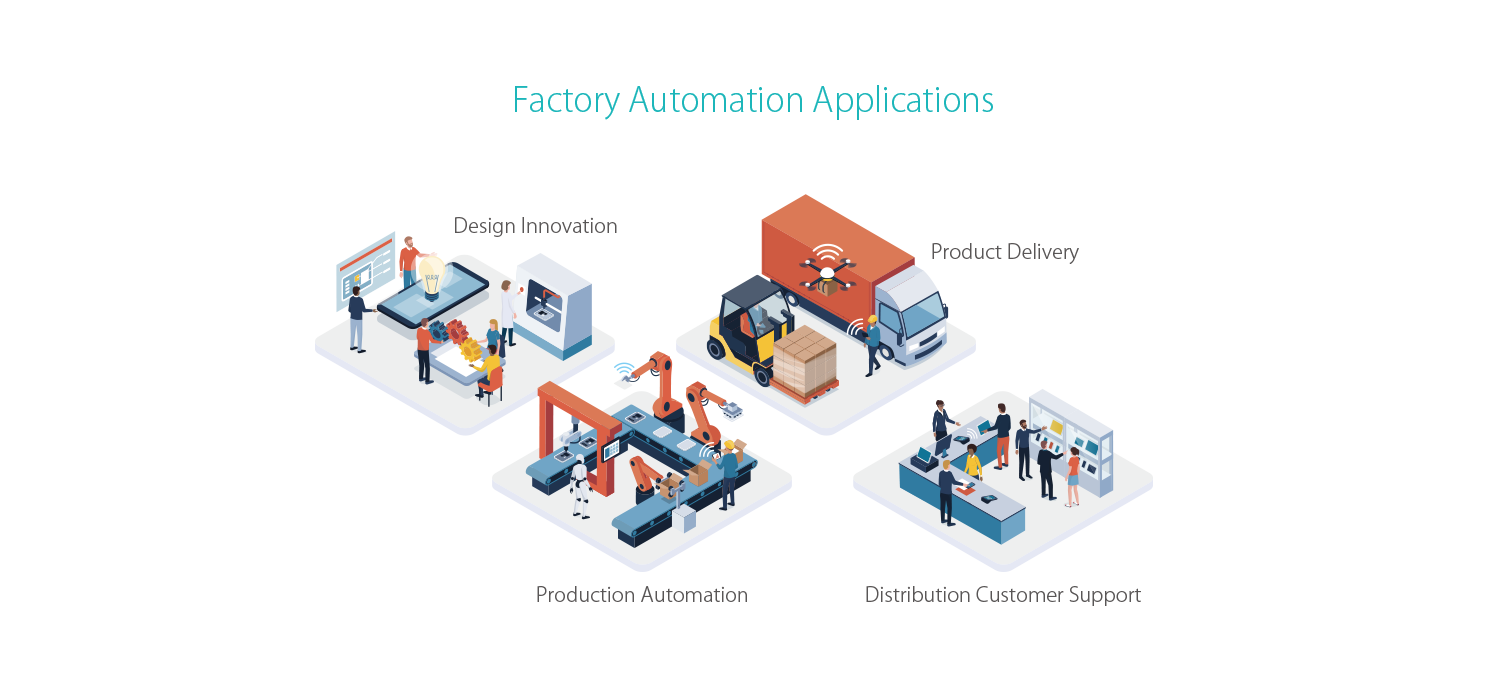 Data gathering and analysis is necessary for constant improvement

The automation industry demands excellent data integrity. Apacer delivers this in spades, thanks to advanced algorithms like DataRAID™, carefully tweaked by our experienced software engineers. Endurance and power stability are also concerns, but again, these are areas in which Apacer's technology excels. Over-provisioning helps extend operational lifetimes, while DataDefender™ prevents data corruption that can occur when power fails unexpectedly. For factories where sulfur or contaminants pollute the air, Apacer offers resistant coatings and patented anti-sulfuration protection. And all the while, the smooth operation of the production facility can be monitored remotely thanks to Apacer's Double-barreled Solution.
Featured Technologies for Factory Automation Applications
Apacer's Premium Package: RoboPro™

Factory automation can be an extremely complicated process. With that in mind, Apacer assembled a selection of value-adding technologies into its factory automation technology set, known as RoboProTM. These technologies help deliver the reliability and processing speed that industry leaders demand. RoboProTM is divided into three levels of sophistication: Select, Upgrade and Supreme, as detailed in the diagram below.