There's another hot new ZADAK product on the market, and this one is going to take gamers one step beyond. It's the TWSG4S M.2 PCIe Gen4 x4 SSD, and it delivers read-write speeds that many Gen4 x4 SSDs can't – 7,400 and 7,000 MB/s, respectively. This is an ideal expansion SSD for new game consoles and PCs, giving players the chance to dominate their games. It ships with two powerful heatsinks in the box. One is made of ultra-thin graphene and the other of aluminum, and they reduce the operating temperatures by 15% and 35% respectively.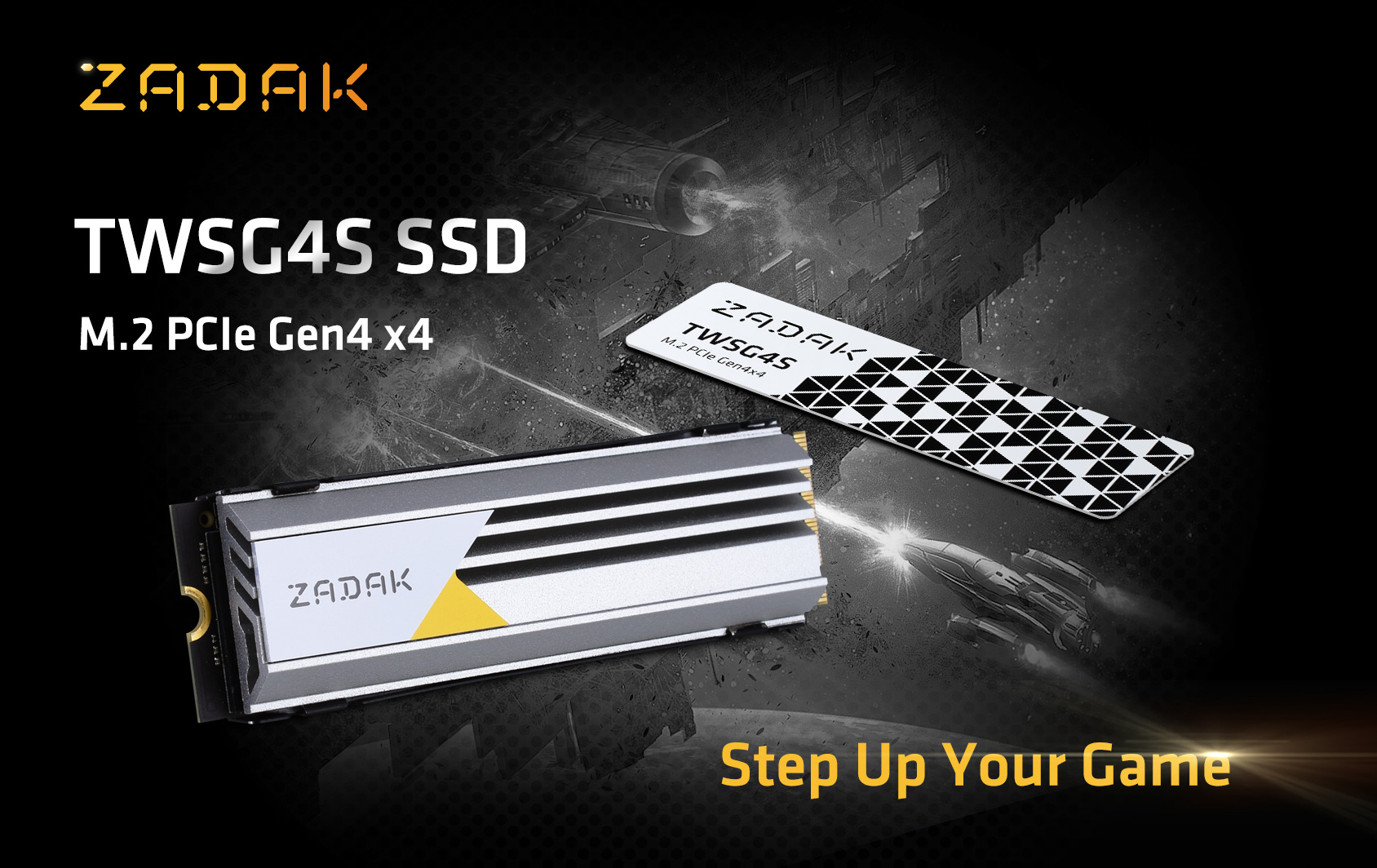 Choose The Heatsink That Suits Your Needs
Either will fit inside the PS5, but notebooks will only permit the installation of the graphene heatsink. PC gamers will quickly see the advantages of this SSD, but it's also fully compliant with the technical requirements and physical dimensions of Sony's PS5, so console gamers will love it too.
Subtle Design Aesthetic
One of the most unique features of this product is the design. Sure, there's an aesthetic similarity that makes it the perfect partner for the PS5 in looks. But it also features a heat dissipation portal that's been crafted to suggest the dimensions of the PS5's DualSense controller. It's subtle, like the tiny PlayStation symbols that adorn the DualSense itself, but gamers will appreciate the difference.
The Ideal Expansion SSD
The TWSG4S' advanced specs are driven by the 3D NAND Flash technology under the hood. It allows for massive amounts of storage to be squeezed into a compact form factor. It also boasts a variety of data protection and correction algorithms that maintain data integrity and stability. In addition to gaming PCs and PS5s, this powerful SSD is also ideal for desktops or laptops looking for a serious upgrade or expansion of storage space.
Capacity

512GB / 1TB / 2TB

Interface


PCIe Gen4 x4

Compliant with NVMe 1.4

NAND FLASH

3D NAND

Sequential Read Performance

Up to 7,400MB/s

Sequential Write Performance

Up to 7,000MB/s

*The performance may vary due to host hardware, software, usage and storage capacity.

4K Random Read / Write

Up to 1,000K/ 1,000K IOPs

Warranty

5 Year Limited