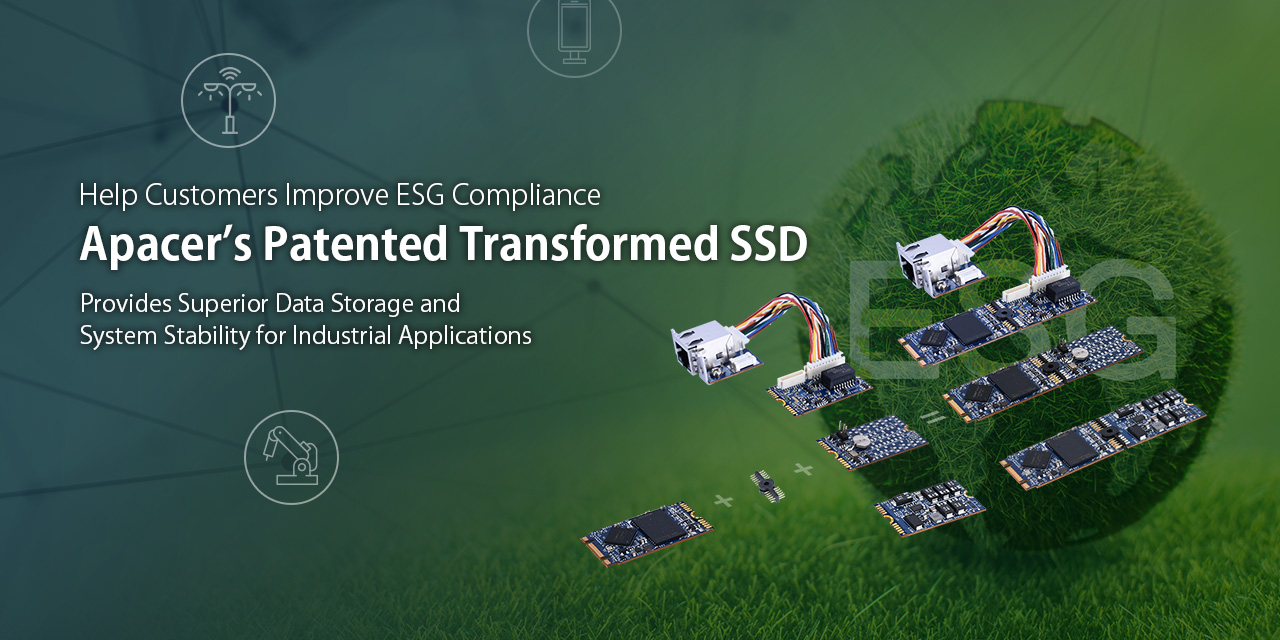 Businesses, governments and other organizations around the world are realizing the benefits of improving ESG compliance in 2023. And in line with this trend, Apacer is bringing customers worldwide an exciting new product in 2023. Apacer's patented SV25T Transformed SSD series connects a M.2 2242 SSD to a rugged connector and a value-adding M.2 2238 PCB, while still remaining within the standard dimensions of a M.2. 2280 SSD. The latest update of Apacer's SV25T Transformed SSD series ships with Apacer's CoreSnapshot Backup and Recovery technology and puts a system disaster's savior at a user's fingertips, but alternate modules can cover scheduled power management or multiple data-erase technologies. It promises a quick and easy route to improving ESG compliance for many applications – there's no need to change boards or waste resources.
The Transformed SSD OOB Module offers users a separate channel or communication path used for transmitting data outside the main data channel. It can be used for various purposes such as monitoring, troubleshooting, or emergency recovery. In order to provide a user-friendly experience, Apacer collaborated with Allxon to develop a customized All-In-One OOB portal. Organizations who are operating remote device management systems but don't already have OOB technology installed can add it simply by attaching a Transformed SSD OOB Module to their system. Not only is OOB auto pairing and registration to each on-board system is an absolute breeze, but with this, administrators can remotely monitor their network from anywhere. If a Blue Screen of Death occurs, they can trigger the OOB module via the management platform to cycle power. If necessary, they can also immediately use the CoreSnapshot technology to perform a system restore action less than one second, restoring the system to standard operation, reducing possible losses caused by system failure, and minimizing the manpower and time costs of manual repair.
Since a factory's smooth operation is key to the wellbeing of the workers and residents of a community where it is located, this recovery process promises real ESG benefits for both workers and administrators. In some circumstances, it can also reduce the need for transporting manpower to a location where damage has been incurred, enhancing ESG benefits and reducing emissions.
Apacer's Transformed SSD SV25T series has also passed the United States Department of Defense (DoD) military standard of MIL-STD-202G Method 213B and MIL-STD-810G Method 514.6. The compact design and simple install procedure associated with this product will also appeal to operations where space is at a premium. It provides the best data storage and system stability for the applications of factory automation (including fully unmanned factories), railway transportation, smart street lights and digital signage. Following the sustainable spirit of ESG as the core concept of product design, Apacer's Transformed SSDs provide higher product scalability and flexibility, meaning enterprises do not need to modify and re-validate all products, which can greatly save resources and reduce manpower.