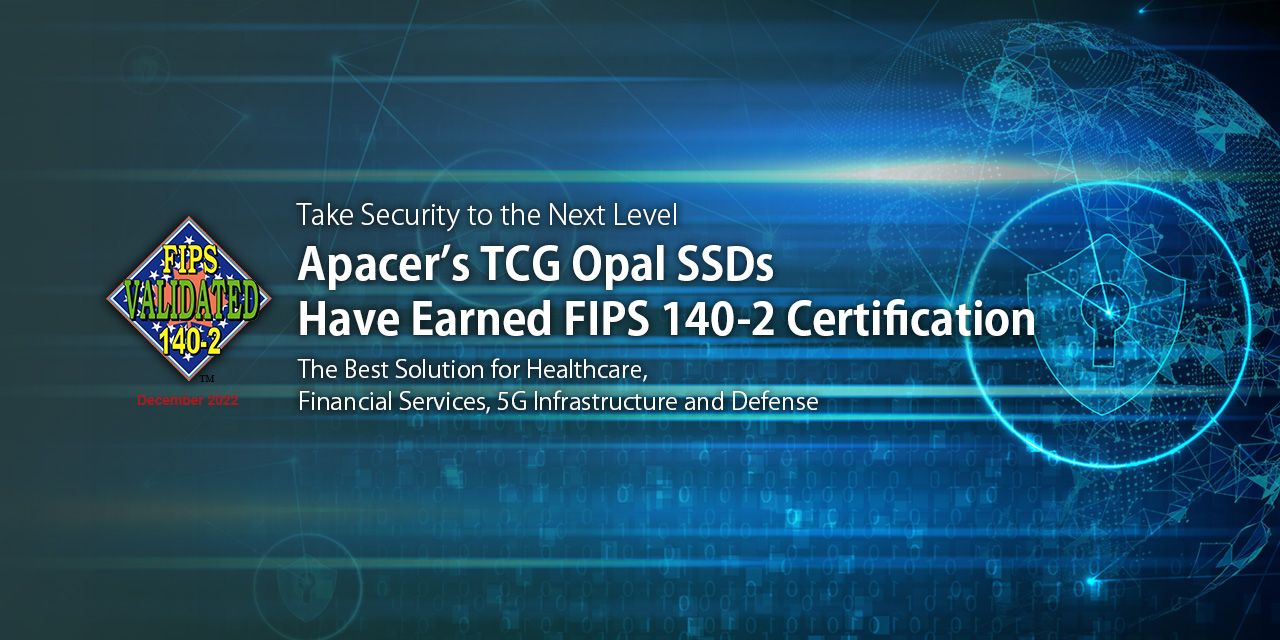 As 5G rolls out worldwide and 6G remains under development, concerns persist about the threat of expensive ransomware attacks. No one is invulnerable, it seems – from the world's largest and most respected companies, to unthinkable targets like healthcare providers and hospitals. Network admins demanded more powerful ways to upgrade security. With these circumstances in mind, Apacer created a product line that takes security to the next level. It's called the SV240 TCG SSD series, and it has earned FIPS 140-2 certification. For customers planning to work with US federal agencies, and requiring higher security, such as the fields of healthcare, financial services, 5G infrastructure and defense, FIPS certification validated products are the best solution.
FIPS 140-2, The Federal Information Processing Standard, is a US government security standard for certifying cryptographic modules. The certification requires a product to pass a series of cryptographic tests, ensuring that the device is as secure as it promises to be. Due to time or cost considerations, some manufacturers claim to be compliant with FIPS 140-2, or have one or two products that are validated. But Apacer maintains a diverse product line that covers many capacities and form factors, all of which have been deemed "FIPS 140-2 validated" by working with a verified third party to precisely pass the review of the National Institute of Standards and Technology (NIST). Apacer's FIPS certificate is #4386.
Apacer's SV240 TCG SSD series can be shipped with many value-adding features on board, such as wide temperature operation for rugged applications, which Apacer is the first to offer. It's also available in four form factors: 2.5", M.2 2280, mSATA and MO297, and is available with optional support for rugged R-SATA connectors. Capacities are available up to 1920 GB. Apacer's diverse array of extremely secure FIPS validated SSDs take security to the next level for the industrial world.